Marshalltown High School


Class Of 1953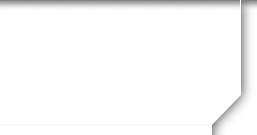 In Memory
Jack Farr VIEW PROFILE
Jack Wayne Farr, 83, of Marshalltown, Iowa passed away on Thursday, July 5, 2018, at Mercy Medical Center in Des Moines, Iowa.
Memorial services for Jack will be held at 1:00 p.m. on Saturday, July 14, 2018, at First Presbyterian Church with Pastor Tom Bower officiating. Public visitation will be held from 5:00 – 7:00 p.m. on Friday, July 13, 2018, at Mitchell Family Funeral Home. In lieu of flowers, memorial contributions may be directed in Jack's name to the Animal Rescue League, Noon Lions Club or First Presbyterian Church. For further information or to send a condolence, please visit www.mitchellfh.comor call (641) 844-1234. Mitchell Family Funeral Home is caring for Jack and his family.
Jack Wayne Farr was born on a farm near Laurel, Iowa, on December 20, 1934. He was one of nine children born to Ray and Martha (Johnson) Farr. He began school in kindergarten at Monticello, Iowa, and completed the rest of his education in the Marshalltown school system. Jack graduated from MHS with the class of 1953. He obtained an associate's degree from Marshalltown Junior College in 1955 and attended many Buena Vista classes locally.
Jack was united in marriage to Charlotte Ann (Hokel) on December 11, 1955, at the First Presbyterian Church in Marshalltown, Iowa. They had three special children: Thomas Wayne (1957), Leigh Ann (1958), and Lesli Dian (1959). Jack served in the Navy Reserve for eight and one half years. He worked at Fisher Controls for 43 years, beginning with eight years as a Research Technician in the Research Department. He moved to the Training Center, Customer Service, Delivery Assurance and then to the Purchasing Department, specializing in Foundries and Casting quality. His final assignments were as senior Auditor for commercial and nuclear suppliers to Fisher, including Fisher Casting suppliers.
Jack was a very dedicated member, varied office holder, past President and current editor of the Noon Lions News Letter for 45 years. Jack enjoyed History, Politics, Bowling and especially watching family member sports activity. He enjoyed taking photographs and working with word processing on his computer, when it worked properly. He had a large collection of elephants, mostly due to the extensive traveling his jobs entailed for 33 years.
Left to cherish his memory is his devoted wife of 62 years, Charlotte Ann (Hokel) Farr; children: Lee (Jim) Duff, of Marshalltown and Lesli (Chuck) Stabenow, of Mesa, AZ; brothers Alvin Ray Farr, of Fond Du Lac, Wisconsin and Carl Dean Farr, of Mesa, AZ; brother-in-law Harold Hokel, of Webster City and nephews Karl, Kyle and Kurt Hokel; grandchildren: Ryan (Sara) Farr, of Peoria, AZ, Jon Wedgwood and Michael Wedgwood, of Waterloo, Stephen Wedgewood, of Des Moines, Kelly (David) Mason, Brett Duff, Brice Duff, Lissa Duff and Ben (Lisa) Duff, all of Marshalltown; great-grandchildren: Morgan, Taylor, Lauren, Logan and Paisley Duff, Mia, Lea and Joel Alvarez, Jaymi, James and Jack Mason, and Tanner (Allison) Wedgwood, all of Marshalltown. Our puppy Rylee Ann will be left to keep Hoke Company.
In death Jack rejoins his son, Thomas Wayne and parents, Ray and Martha Farr. He also rejoins his special father-in-law Leonard Hokel and mother-in-law Anna Hokel; sister-in-law Jo Hokel; brothers: Robert Earl, Dale Edgar and Balis Eugene; sisters: Esther (Dennis) Loomer, Doris (Vernon) Taylor and Mary (Willard) Kimmel; grandson Philip Wedgwood and Kyle Dean Stabenow.
Click here to see Jack's last Profile entry.