Marshalltown High School


Class Of 1953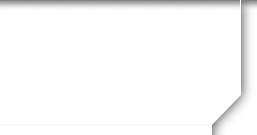 In Memory
A. J. Ream
IN MEMORY OF A J REAM
It is with profound sadness that I as your class administrator must inform you of the death of A. J. Ream.
Please feel free to add a note on our memory page for his wife, Barbara and their family.
A.J. Ream, 88, of Albion, passed away on Wednesday, September 13, 2023 peacefully at his home, with his family by his side, under the care of Iowa River Hospice.
A Celebration of Life for A.J. will be held on Saturday, September 16, 2023 from 6:00 p.m. until 8:00 p.m. at the Mitchell Family Funeral Home in Marshalltown. For more information or to send a condolence, please visit www.mitchellfh.com or call 641-844-1234. Mitchell Family Funeral Home is caring for A.J. and his family.
A.J. Ream was born on November 6, 1934 in Marshalltown. He was the son of Arnold Joseph Ream Sr. and Hazel Mae (Slate) Ream. A.J. graduated from Marshalltown High School in 1953. He then served his country honorably in the United States Army for 6 years. On August 11, 1962, A.J. was united in marriage to Barbara Kopsa at St Mary Catholic Church.
A.J. worked for Bryngelson Construction for many years.
Then starting in 1966 A.J. and Barb built various businesses in Marshalltown, including Port-A-Clean, Marshalltown Truck Wash, Four Queens Trailer Sales, plus wood burning stoves and had rental properties.
They raised their family in Marshalltown.
He was a member of Ducks Unlimited, the Iowa & National RVDA, Pheasants Forever, Izaak Walton League and the Gold Prospectors Association of America along with the Iowa Chapter. A.J. was a two time Marshalltown city councilman.
He also enjoyed hunting and fishing, planting trees, traveling (especially to Arizona and South Dakota), camping with his family, and gold prospecting.
A.J. is survived by his wife of 61 years, Barbara; children: Gina (John) Dinsmore of Conrad and their children: Alexis (Trevor) Ruiz and Anna Dinsmore; Laurie (Rob) Buchwald of Marshalltown and their children: Ellis Buchwald and Ian Buchwald; Melissa Ream of Albion and her very special 4-legged companion: Amos Joseph; and Jennifer Ream of Albion and her children: Noella, Maverick and Weston. A.J. is also survived by sisters: Anita Ream of Bloomington, Minnesota, Nancy (Bob) Vandiver of Simpsonville, South Carolina and Penny Ream of Edina, Minnesota.
A.J. is preceded in death by his parents: Arnold and Hazel Ream, grandparents and other extended family members.
In lieu of flowers, the family requests memorials be directed to Iowa River Hospice or to the family directly for a later memorial.
Obituary at www.mitchellfh.com
/www.mitchellfh.com/obituaries/AJ-Ream?obId=29072469#/obituaryInfo