Marshalltown High School


Class Of 1953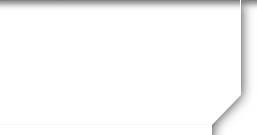 Not a member?
JOIN HERE
Find and click on your name.

WHO'S ONLINE NOW
No registered users are online right now.
WHERE ARE THEY NOW

WHERE WE LIVE
Who lives where - select from the dropdown to find out.


MISSING CLASSMATES
Know the email address of a missing Classmate? Click here to contact them!
JOINED CLASSMATES
Percentage of Joined Classmates: 52.5%


| | | |
| --- | --- | --- |
| A: | 53 | Joined |
| B: | 48 | Not Joined |
Our 65th Reunion of the Marshalltown High School Class of 1953 is set for

September 29, 2018

.
The details of our gathering are being worked on at the present time. Phil Pattie is in touch with the site that used to be the Old Thunderbird restaurant where previous Marshalltown class reunions have gathered. A deposit is holding space for us.
Some of you might be aware that a relatively new event called OKTEMBERFEST is scheduled this same day. That's why we picked this date. There will be more to do and experience, with luck and the creek don't rise than at previous reunions. Should be a good time.
The OKTEMBERFEST organizing committee is working on those events. Parade, free goodies, retail outlets with sales, displays of vintage automobiles, fireworks, chariot races, who knows what.
Already some of you have encountered limited space availability at motels, and we are getting that covered. Hampton Inn and Suites (Hilton) and Best Western Regency at the corner of Hwy 14 and 30 have space available and I have blocked ten rooms (two queen beds each) between the two. Go online, search their names with Marshalltown included, catch the pictures and then contact me (davestover@comcast.net) Comfort Inn has rooms also.
Saturday there may be great festivities. Casual dress will work for any of our functions. Feel free to contact Dave Stover (303-797-2475) cell (303-808-8722) or James Philip Pattie (480-641-9978) with questions.
It would be of great help to your administrators if you would occasionally, go to www.marshalltown53.com and login to your profile. Some of you have responded. Thanks. Check the Profile detail and verify the accuracy of your Address, Phone Number, and Email Address. We will get an automatic notice of your "login" and know that your contact information is accurate.
PLEASE LOG IN IMMEDIATELY TO VIEW ALL THE OPTIONS AVAILABLE TO THE SITE USER.
This website is maintained by your classmate root administrator, Dave Stover.

Utilize the Links on this web site: Classmate Profiles, Message Forum, Contact Us, In Memory, and Home Page.
Enjoy the features like New Slideshow for: Pics–1953–Dave Dickinson, Bobcat-The MHS Mascot - Phil Pattie , New Stuff-Jack Farr, and Iowa Veterans Home-Jack Farr.
Enjoy the features like Class of 1953 Reunion photos 50th 55th 60th, for: 50th (2003)-Jack Farr, 55th Memories-Jack Farr, 55th Tremont-Jack Farr, 55th Tremont-Jerry Miller, 60th Tremont-Jim Maxted and Jack Farr, and 60th Mixer-Jack Farr.
The feature 55th by Jim Maxted contains reunion photos that were submitted by Jim. Transformations is just fun with the passing years. Then and Now-Jack Farr took the photos for this intial feature. Post Script Bits, comes from our Class of 1953 Post Script.
Send in your grade school class pictures or old photos (especially group photos with your Classmates) that you wish to share with your classmates. I will post them in the feature Photo & 30th Reunion. Your Classmates will have fun finding themselves, and their friends, in your old photos. Harold Small, Harold "Bud" Lowry, Jody Maxted, Richard Miller, and Darol Kaufmann (30th Reunion photos), all submitted photos for this feature.
The Missing Classmates feature is generated by a web site program.
Once you create a profile (by creating a password) you will be able to see the profiles of your fellow classmates and interact with them. Each profile has the picture of your classmate from the 1953 Post Script Year Book.
If you change your email address, or your regular mail address, or your phone number, please update this information in your profile. When we download a hard copy of the information we can then be confident that it is correct.
Please let us know if you are aware of a classmate that has died. If you can include an obituary, it will be included in the site. When only the date of death is known please include that information. Losing a Classmate is a sad event, but, we need to share this information with each other.
The home page has a MISSING CLASSMATES option, on the lower right side of the page, to advise a fellow classmate who has not joined our site to join with us. When you are aware of an email address of a missing student please send them an invitation to join the web site.
When you communicate with a classmate who does not have an email address (or computer); do not hesitate to advise them of www.marshalltown53.com. They may wish to contact a friend or visit a local library, to use their computer, to join our web site. You do not need to be a computer junkie to enjoy our web community of friends. Our local library has several such users using their facilities. Please contact us if you are having any difficulty creating your profile, accessing your profile, or adding photos and videos, etc.