Marshalltown High School


Class Of 1953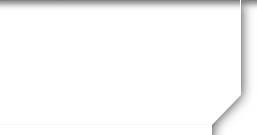 Not a member?
JOIN HERE
Find and click on your name.

WHO'S ONLINE NOW
No registered users are online right now.
WHERE ARE THEY NOW

WHERE WE LIVE
Who lives where - select from the dropdown to find out.


MISSING CLASSMATES
Know the email address of a missing Classmate? Click here to contact them!
JOINED CLASSMATES
Percentage of Joined Classmates: 52.4%


| | | |
| --- | --- | --- |
| A: | 54 | Joined |
| B: | 49 | Not Joined |
PLEASE LOG IN IMMEDIATELY TO VIEW ALL THE OPTIONS AVAILABLE TO THE SITE USER.
It would be of great help to your Administrator if you would occasionally, go to www.marshalltown53.com and login to your profile. Check the Profile detail and verify the accuracy of your Address, Phone Number, and Email Address. We will get an automatic notice of your "login" and know that your contact information is accurate.
Bob Cooper would like to inform you of his loss.

Honorable ANNE COOPER

Anne Cooper, 76, of San Marcos, Texas passed away suddenly Friday, December 16, 2011.
She is survived by her husband of 54 years, Bob Cooper; her daughters and sons-in-law, Debra and Roland Sauermann, Robin and Clay Wilson, Holly and Scott Burner, and Damie Cooper and Dennis Bell; and grandchildren Robert Sauermann, Cooper, Georgia and Aden Burner, and Laura and Kimberly Wilson.

Anne was born to Chris and Esther Becker on February 28, 1935 in Marshalltown, Iowa. In the 1940s, the Becker family moved to Des Moines, Iowa where Anne graduated from Roosevelt High School. In 1957, she graduated from Iowa State University, where she was active in Kappa Alpha Theta sorority. The friendships of her youth remained strong throughout her life.

At Iowa State, Anne met the love of her life, Bob Cooper, and the two were married December 14, 1957 in Marshalltown, Iowa. The newlyweds spent their first married years in California where Bob was stationed in the Navy. The young couple moved to Marshalltown in 1959, where their eldest daughter was born in 1960. When an opportunity arose to buy a feedlot in Texas, the young family seized the moment and moved to San Marcos, Texas. There they raised a family and built a life together.

Anne devoted her life to the care and energetic support of her family and community. She helped her four girls grow to become strong and principled women. She reached beyond family to enrich the lives of others in the spirit of public service. She was a PTA leader at James Bowie Elementary, where she helped organize the annual Halloween carnival and led Brownie and Girl Scout troops. She helped to found the Southside Community Center and to bring Head Start to San Marcos. She was active in the First Presbyterian Church, where she taught Sunday school and served for many years as an Elder. Her patriotism found expression in a drive to start San Marcos's annual 4th of July celebration and fireworks display. Her passion for public service led from active involvement in Hays County's Republican Party to elected office as District 47's State Representative to the Texas Legislature in 1985-89. She believed that a child's knowledge of geography broadened the horizons of possibility, and so during her tenure in office, she helped organized San Marcos's Geo Bowl through the Geography Department of Texas State University. After leaving office, Anne continued public service as a member of the Board of Directors of the Guadalupe-Blanco River Authority. Book club, bridge, golf, friends and family kept her active in retirement.

Anne built her life on the rock of faith and family. Anne and Bob had a mutual devotion to each other that saw them through good times and bad. She touched the lives of so many people in a positive way. She will be missed by all.
This website is maintained by your classmate root administrator, Jack Farr.

Utilize the Links on this web site: Classmate Profiles, Message Forum, Contact Us, In Memory, and Home Page.
Enjoy the features like New Slideshow for: Pics–1953–Dave Dickinson, Bobcat-The MHS Mascot - Phil Pattie , New Stuff-Jack Farr, and Iowa Veterans Home-Jack Farr.
Enjoy the features like Class of 1953 Reunion photos 50th 55th 60th, for: 50th (2003)-Jack Farr, 55th Memories-Jack Farr, 55th Tremont-Jack Farr, 55th Tremont-Jerry Miller, 60th Tremont-Jim Maxted and Jack Farr, and 60th Mixer-Jack Farr.
The feature 55th by Jim Maxted contains reunion photos that were submitted by Jim. Transformations is just fun with the passing years. Then and Now-Jack Farr took the photos for this intial feature. Post Script Bits, comes from our Class of 1953 Post Script.
Send in your grade school class pictures or old photos (especially group photos with your Classmates) that you wish to share with your classmates. I will post them in the feature Photo & 30th Reunion. Your Classmates will have fun finding themselves, and their friends, in your old photos. Harold Small, Harold "Bud" Lowry, Jody Maxted, Richard Miller, and Darol Kaufmann (30th Reunion photos), all submitted photos for this feature.
The Missing Classmates feature is generated by a web site program.
Once you create a profile (by creating a password) you will be able to see the profiles of your fellow classmates and interact with them. Each profile has the picture of your classmate from the 1953 Post Script Year Book.
If you change your email address, or your regular mail address, or your phone number, please update this information in your profile. When we download a hard copy of the information we can then be confident that it is correct.
Please let us know if you are aware of a classmate that has died. If you can include an obituary, it will be included in the site. When only the date of death is known please include that information. Losing a Classmate is a sad event, but, we need to share this information with each other.
The home page has a MISSING CLASSMATES option, on the lower right side of the page, to advise a fellow classmate who has not joined our site to join with us. When you are aware of an email address of a missing student please send them an invitation to join the web site.
When you communicate with a classmate who does not have an email address (or computer); do not hesitate to advise them of www.marshalltown53.com. They may wish to contact a friend or visit a local library, to use their computer, to join our web site. You do not need to be a computer junkie to enjoy our web community of friends. Our local library has several such users using their facilities. Please contact us if you are having any difficulty creating your profile, accessing your profile, or adding photos and videos, etc.