Marshalltown High School


Class Of 1953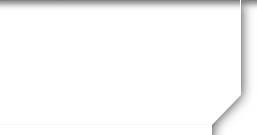 In Memory
James Walker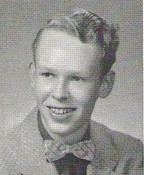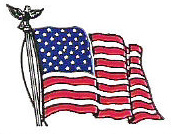 James W. Walker of Houston Texas, died October 16, 2001. Services were held on October 19, 2001, in the Chapel of Calvary Hill Funeral Home, Humble, Texas.
Jim was a graduate of Drake University Law School in 1959. He spent Three Years in the Air Force as a Judge Advocate Prosecuting 150 Court Martial's. He was discharged as a Captain in the Army Reserve.
Survivors include a daughter Hilary (Mrs. Wayne) Steinert of Spring, Texas; a son Tim Walker of Lenexa, Kansas; a sister Marilyn Burdick of Des Moines, Iowa; and two grandchildren.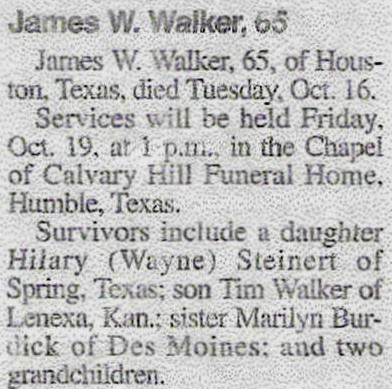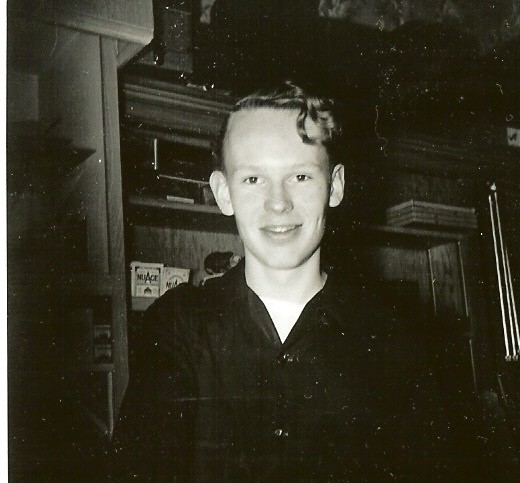 Jim Walker in 1953 - Photo courtesy of Dave Dickinson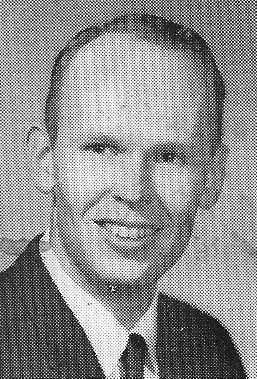 Jim @ 30 years old as Candidate for Marshall County Attorney.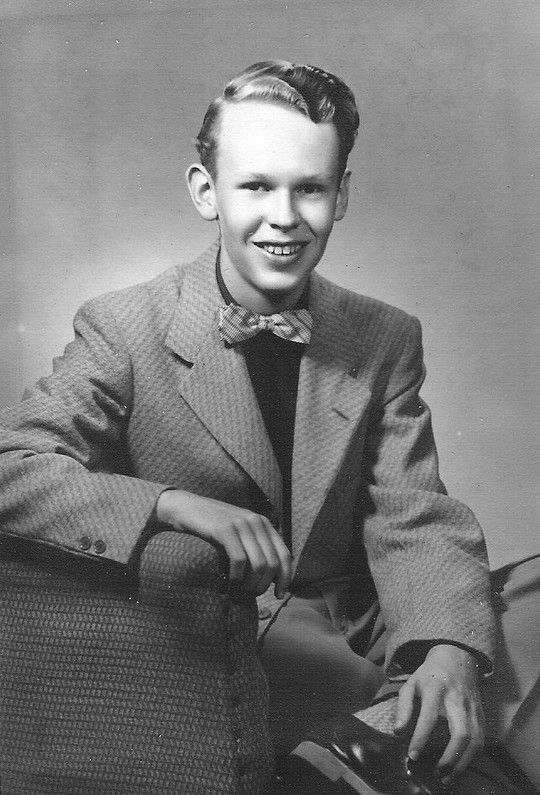 Graduation Picture