Marshalltown High School


Class Of 1953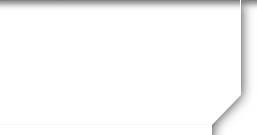 In Memory
Harold Small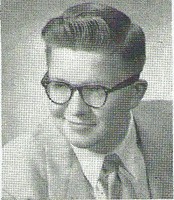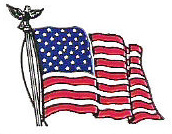 Harold B. Small, of Collingswood, New Jersey died on Monday, February 25, 2013. Harold was 77 years old. Surviving is his wife, Mary K., a son Harold B. Small Jr., his sisters Kathleen Hoffman, of New Providence, and Dorothy Morrison, of Ames. He was preceded in death by his parents Lyle and Edna Small, his daughter Susan A. Costello and a sister Mary Paxon.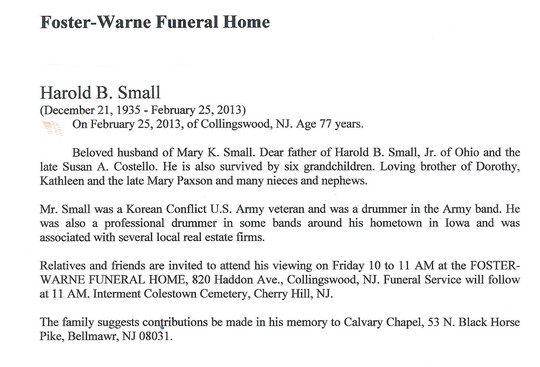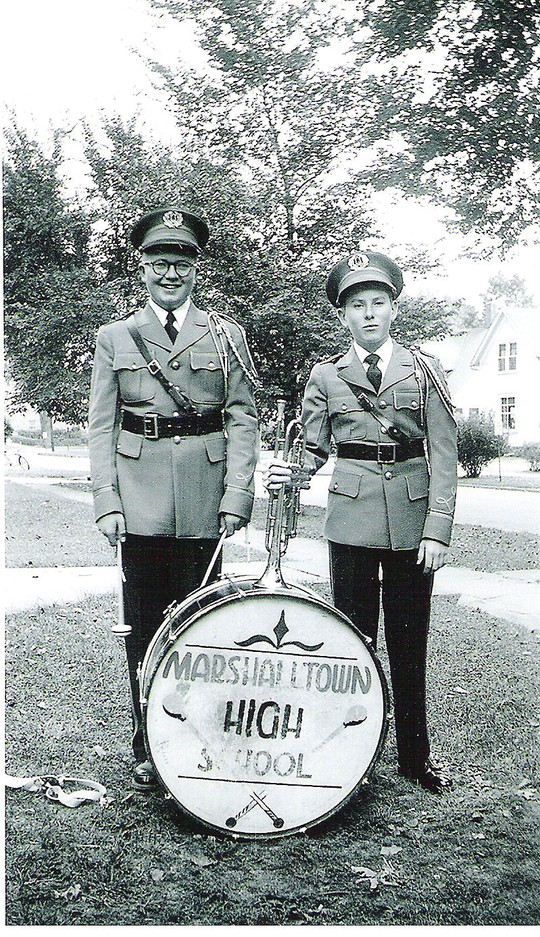 Harold Small Paul Anderson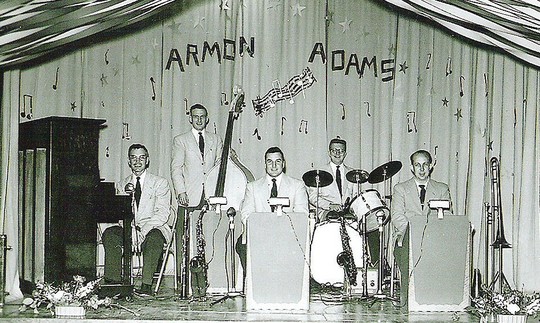 High School Music Teachers Band. Armon Adams - Clarinet, 2 Saxaphones, Trombone - Leader (on right, front row). Stephen Melvin on Piano. Richard Francis (front, center) clarinet. Robert Peterson (left, rear) bass. Classmate Harold Small on drums.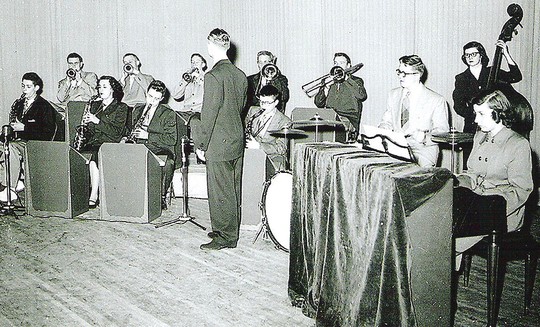 Popular Band 1952 - Harold Small on drums