Marshalltown High School


Class Of 1953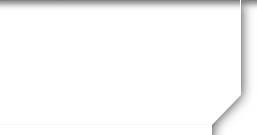 In Memory
Charles Buchwald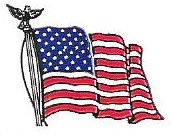 December 10, 1988
Charles Buchwald, 54, well known Marshalltown business owner died Saturday morning, unexpectedly, in Albion, Iowa. Services were at 10 a.m. Tuesday December 13, from the chapel of the Estel Perrin – Avey Funeral Home with the Rev. Dr. Worthie Usher officiating. Burial was in RiversideCemetery with military rites conducted by the American Legion.
Born Oct.10, 1934, in Marshalltown, he was the son of Glen and Verda Sawyer Buchwald. He was educated in the Marshalltown Schools. Before becoming the owner of Charlie's Tap in 1981, he was employed in farm service, truck driving and by Strand's Bakery. He served in the U. S. Army in the Korean Conflict from 1953-1956.
Mr. Buchwald was a member of the American Legion, Eagles Lodge, the Legion of Guardsmen, and the Moose Lodge.
In 1953, he was married to Nancy Olson; they were later divorced. Claudine Hofert has been his common – law wife for 22 years. She survives, as do three daughters, three stepsons and four stepdaughters; eight grandchildren and nine stepgrandchildren.
He is also survived by his brother Arthur, Redondo Beach, California.
His brother Warren is deceased.
Charlie Buchwald, 54
Services for Charlie Buchwald, 54,
Of 714 W. Madison St., who died
Saturday Morning, Dec. 10, in Albion,
Were held Tuesday morning at the
Estel–Perrin–Avey Funeral Home with
Dr. Worthie Usher of the First United
Methodist Church officiating. Burial
Was in Riverside Cemetery with mili-
Tary honors conducted by the Frank
Lewis Glick Post of the American
Legion.
Pallbearers were Bob Kent, Rod
McTurk, Dale Adams, Phil Sunkle,
Ray Garrett and Kermit Cross.
Honorary bearers were Ed Hofert,
Doug Cowan, Rex Krough, Dale
Hofert, Mike Hofert, Ron Webster,
Larry Meyer, Brad Wiegand, Roger
Fieboth and Rick Rubenbauer.
Groups in attendance were from the