Marshalltown High School


Class Of 1953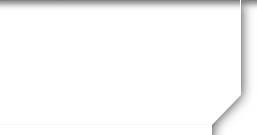 In Memory
Richard Osgood
Richard Eugene Osgood of Mitchelleville, Iowa, formerlly of Marshalltown, Iowa, passed away March12, 2018. Richard graduated from Marshalltown High School in 1953. Condolences may be expressed online at:Hamiltons FuneralHome.com
Richard Eugene Osgood
Richard Eugene Osgood, age 81 of Mitchellville, Iowa, passed away March 12, 2018, at Parkridge Specialty Care in Pleasant Hill, Iowa. He was born March 17, 1936, in Marshalltown, Iowa, to Lee and Beulah Osgood.

Richard worked as a tool and die maker over his career, first with Fisher Controls in Marshalltown, then for Massey Ferguson in Des Moines, before retiring from Maytag in Newton. He was a member of Grace Church in Des Moines. Richard was an avid cook and enjoyed gardening, camping, and motorcycles. He especially loved bluegrass music and played the acoustic guitar.

Richard is survived by his wife, Betty; daughters, Jean Osgood, Rebecca (James) Goodell, and Barbara (Ron) Osgood-Hartness; three grandchildren, Jacqueline Osgood, Joseph Dier, and Chandler Goodell; and four great-grandchildren, Zachary Osgood, Charlie Dier, Ross Dier, and Isaac Goodell, as well as other loving family and friends. He was preceded in death by his parents and two sons, Ricky Lee Osgood and Ronnie Lee Osgood.

A memorial service will be held at 10:30 a.m. on Wednesday, March 28, 2018, at Hamilton's Altoona Funeral Home, 105 4th Street SW, with a graveside service at 12:45 p.m. at Center School Cemetery in Marshalltown. A luncheon will follow at 1:30 p.m. at Central Christian Church, 300 West Main Street, Marshalltown. Visitation will be held Tuesday evening, March 27, at the Altoona funeral home from 5:00 – 7:00 p.m.

In lieu of flowers, memorial contributions may be directed to Grace Church, 4200 E. 25th Street, Des Moines, or Animal Rescue League of Iowa, 5452 N.E. 22nd Street, Des Moines, in loving memory of Richard.