Marshalltown High School


Class Of 1953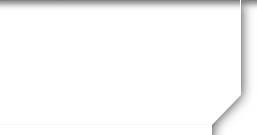 Richard Baltisberger
Profile Updated:
December 1, 2015
| | |
| --- | --- |
| Residing In: | Newark, OH USA |
| | |
| --- | --- |
| Spouse/Partner: | Mary Jean |
Children:
Jay Harvey, born 1967
Richard A, born 1969
| | |
| --- | --- |
| Military Service: | US Army |
Yes! Attending Reunion
Comments:
Served two years !954-56 with the Fourth Infantry Division Band in Frankfurt Germany.
Graduated 1963 with a PhD in Chemistry, U of Wisc.
Employed 1963-68 Monsanto Chemical Company
1968-1997 Professor of Chemistry, Univ. of N Dakota
Retired May 1997 and spent the next year rebuilding my basement after the Flood in Grand Forks, ND.
Moved to Newark Ohio in November 2001 in order to be near our Sons and their families (5 grandchildren). After moving to Newark, my wife and I have spent the past 12 years doing volunteer work. I started doing taxes with the AARP, gardening, and taking charge of the church building and grounds upkeep. With the advent of Parkinson's disease with my wife,Mary, we have become active in the local Parkinson Support Group. Mary's Parkinson problems have almost put her in a wheel chair. I am getting our bathroom setup for that possibility. We planned well because our son and his wife live only 2 miles away. Rick is a doctor and he is a great help with Mary.
Posted on: Nov 07, 2018 at 3:06 PM
Happy Birthday Paul. After all these years we still kicking. My wife has remained stable with regard to the Parkinson's disease. My only physical problem is I tore the upper tendon in my left arm catching Mary before she fell. luckily the lower tendon in my left arm is still connected, so I can move my arm up and down. The Doctor advised me to use only my right arm for lifting things now. I have hired care givers to come in six times a week from 8:30 AM to 11:30 AM and I use only a gait belt to pick up Mary with my right arm. it is hell to get old. Hope all goes well for you

Dick Baltisberger
I recall the 1953 Conference Track meet. Larry ran the 100 in 9.9 seconds. I was second in the team in the two mile relay. Dave Byers ran a 2:07 half mile as the the first leg and passed the baton to me. After those two performances, I had to do something a little better than normal. i went around the track once was got into second place behind someone from Ames. I thought for a while that I could equal Daves run, but about half way around the second lap I began to feel almost dead. It seemed like about four guys passed me before I got to the end. Some how I kept running and passed the baton off to PG Norris. I ran a 2:13 half which was my best time of the year. I pulled up in the MHS tent and laid there was about 20 minutes before I could get up and walk around
Posted on: Feb 17, 2018 at 8:11 AM
Happy birthday Darol. Now we are both 83. I made it today on the 17th of February. My brothers are both over 93 now, so I plan on being around for awhile.

Dick Baltisberger
Happy Thanksgiving to everyone. I get on the site every now and then to keep track of you all. I miss corresponding with Packy who left us this past year. Paul I am sorry to hear about Grace. Mary jean continues in her tenth year battle with Parkinson's. She can still use a walker to get around and our two sons live nearby so they are a great deal of help. Rick is a local doctor and will come immediately whenever I call for assistance. Jay lives in Berea Kentucky and visits once in awhile. Next year he is coming up for another sabbatical leave from the university and he plans to stay with us during the week while working with a professor at OSU. OSU football blew their chance at a run for the National Title with an upset loss to Iowa.
Posted on: Dec 01, 2015 at 8:03 AM
Merry Christmas to Everyone for 2015. This is our family Swiss Tree which we put up every year. Baltisberger is of Swiss Origin and the van in the front of the tree was taken by friends in Switzerland. Apparently these Baltisberger's sold sandwiches and pop out of the rear of the van.
Posted on: Dec 01, 2015 at 7:12 AM
Happy Birthday, Packy, I miss seeing you after all these years. I don't want to review all the trouble we got into, but it was good to have you as a friend. I hope your health is good. I am in good health. I have to be because all my time is taken up caring for my wife who has Parkinson's disease in its eighth year.

Baldy
Happy Birthday Darol. I know your birthday is a few days away, but this is close enough. I hope your health is good, mine is. Thank god because I have to take full time care of my wife, who is almost in a wheel chair all the time. If anyone else reads this and has a parkinson problem, let me know I have been at the defense of the disease for eight years now.
Posted on: Feb 17, 2015 at 2:33 AM
Posted on: Nov 12, 2014 at 6:33 AM
Happy birthday Paul. We just added a handicapped bathroom to make things easier for my wife. God it is hell to get old. Dick