Marshalltown High School


Class Of 1953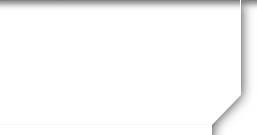 In Memory
Phil Alexander
Philip Richard Alexander, of Conyers, Georgia., died Saturday, February 13, 1999. The Cremation Society of Georgia was in charge of arrangements. He graduated from Cornell College in Mount Vernon, Iowa. He worked in the tire industry for 35 Years. Survivors include his wife Janis of Conyers: a son, Philipp of Decatur, Georgia; a daughter, Betsy (Mrs. David) Hagler of Loganville, Georgia.; Two grandchildren; a brother, Howard of Dewey, Arizona; two sisters, Colleen Houg of Seattle, Washington, and Janice Fruhauph of Highland, California.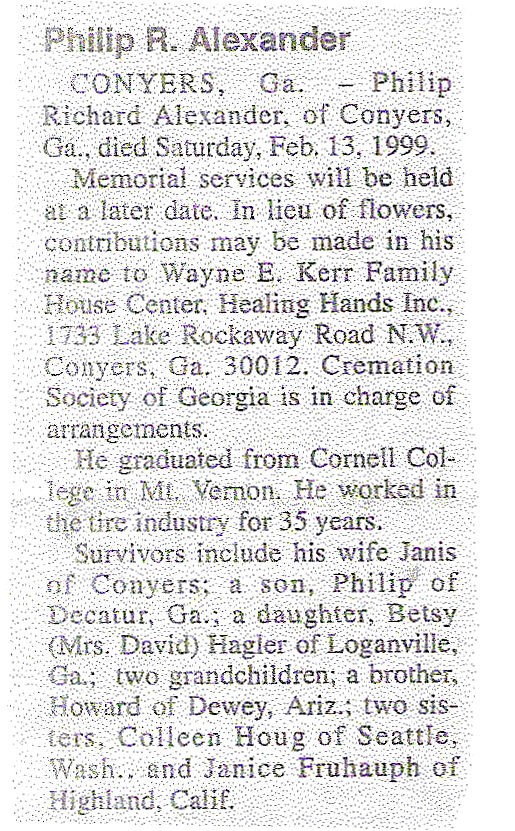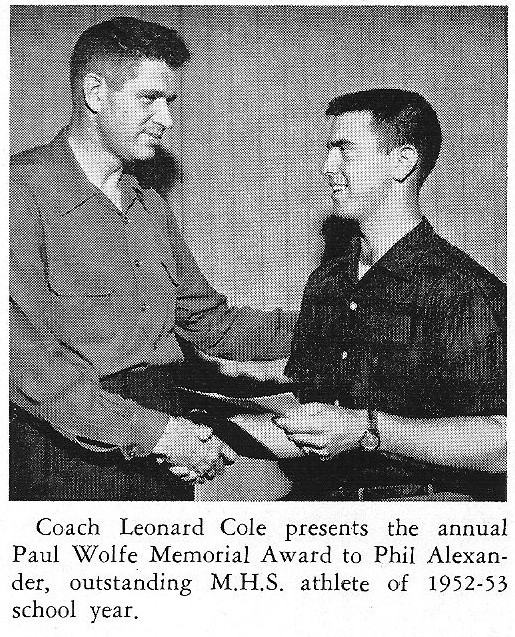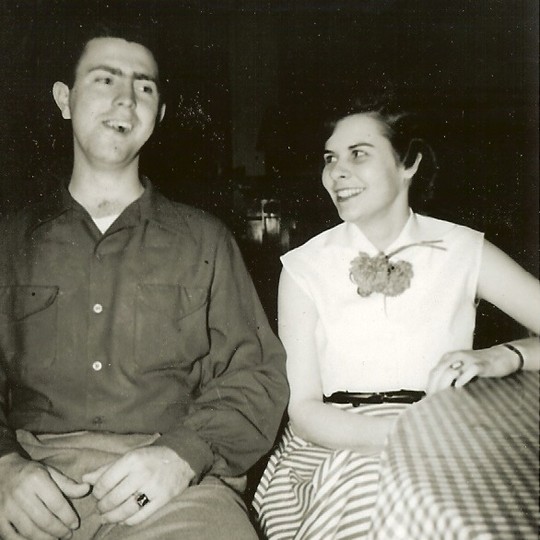 Phil and Pat Carothers in 1953. Photo courtesy of Dave Dickinson.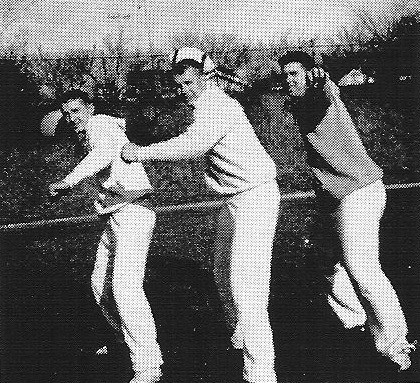 Hutch Harrison, Bob Cooper, and Phil in 1953.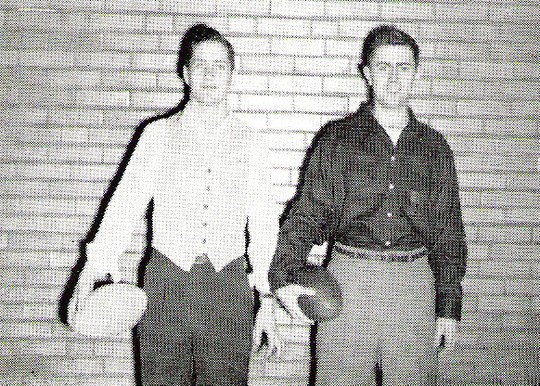 Football Co-Captains Ralph Losee and Phil Alexander.