Marshalltown High School


Class Of 1953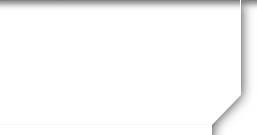 Message Forum
03/12/18 04:13 PM
#1

I thought I would check this section out. Surprised to find no caption saying Post New Message. Only a caption saying Add Response. So I clicked on Add Response. Here I am.

Did any of you see the Academy Awards? Barb and I watched the ceremony after agreeing none of the titles meant anything to us. One night before the awards we decided we should at least see one of the nominations for best picture. Call Me By Your Name -- Wrong choice. Well acted, dazzling Italian and French scenary. Not for us.

Then we watched the movie, about Churchill -- The Darkest Hour -- Gary Oldham did deserve his Oscar for Best Actor. Incredible movie.

Then we watched the documentary on the doping scandal in Russia. Oh my gosh, they really play by a different set of rules over there. The documentary won an Oscar. It's on Netflix. ICARUS. Watch it. Kinda confusing at first. Hard to see how they filmed it without being targeted by the authorities.

March 12, 2018
03/13/18 02:42 AM
#2

When you click on Message Center you should get a note to "compose message". I think that is what you are looking for. I have used the message forum for a long time as an email and did not realize I was responding to message center messages. I have seen all the messages over time, and even responded to them, without knowing where they really came from. Looks like powerful, useful tool, but the message and reply seems to go only to the sender and receiver of the message. Very interesting. Did I see your message because I am a adminiistrator? or what? Looks like a neat tool for the sender/receiver, but, not to communicate to all our classmates at once...

Never knowiingly used message center, properly, but, I did get the messages thru my email. I did not know correctly, how they were generated or I would have used the post response function. There were a rare few I handled correctly, Too soon Old - too late smart.

.Did you use Post Response from an individual? Maybe it went out in some generic fashion. I don't know who it should have gone to.

Jack
03/13/18 05:55 AM
#3

Hey, Jack. I don't know what I am doing. I saw this Message Forum page and the only thing on the page was "Add Response" which seemed strange to me, but I clicked it anyway and send something out. I don't think I addressed it to you, but oh what the hey, I am learning by doing, I think, I hope. I did find a wonderful person in the Class of 58 who tutors us "newbies." She wants me to add her as guest to our site, so she can take a look at my latest question about this very page.

So as soon as I figure how to add her as a guest, her name is Bev Collins in Colorado Springs, I will have a tutor to help me sort some of the mysteries of the site. I am sure glad you caught this first "Add Response" comment. I want to figure this stuff out and then WOW my normally very astute friends, Paul and Phil.

I see the site has a "Product Manager" where items can be listed for sale. Now that is peculiar. Artsy craftsy class mates might really like that.

Oh, and I tried to create a survey. That is what I wanted to ask Bev about. I can't figure out how to create the survey from the information (none) about the process. She was going to take a look at it.

Talk to you later, Jack. Thanks. This is really fun stuff.

Dave
03/14/18 12:20 PM
#4

I see that Bev Collins has been added to our web site as a guest member. I see that she is listed at the bottom of our classmate list as guest member. Bev is a very good friend of mine through our local Lions Club. She used to be a Lions member here. She is really an asset to us. Bev is the administrator for the class of 58 web site. The class of 58 had a reunion at the same time as we did and we shared the reunion breakfast venue at Tremont on Main. You may remember that. Bev is the mother of Brad Switzer who founded Classcreator. He is the son of Tom switzer. Tom Switzer is the brother of Pat Swizter Metge from our class. I talked on the phone to Brad Switzer, once, when he was visiting pat in Marshalltown. I met Brad Switzer at Pat's funeral. Bev is really sharp and can help you with the site. You will like working with her.

Jack
03/15/18 10:02 AM
#5

Hello Jack and Dave,
Thanks for adding me to your site as a guest. Our 60th class reunion is set for September 21 and 22. We are very much traditional - always Saturday night at the Country Club, remembering special proms. Then Friday night at Zeno's. I heard they have new ownership and the new people welcome our business. This went really well last time - people bought and shared pizzas. No set up, no cleanup.
03/17/18 08:46 AM
#6

Happy birthday and St Patrick's day to you Richard
03/18/18 04:53 AM
#7

Hello, Dave Stover here. I just noticed a message to Jack about Dick Bachman's obituary. I looked for the obituary and have no idea where it resides. Can anyone be of assistance?
03/20/18 09:29 AM
#8

THe NCAA sucks canal water. The UND Fighting Sioux Hockey Team is ranked number 12 in the country. In the league palyoffs they lost in overtime to St. Clould (# 1 in the country) and beat Minnesota Duluth (#8 in the country) 4-2 in the third place game. The NCAA selection committee did not place them in final 16 for the National Championship.They placed USAF (#36), Michigan Tech (#32) and Princeton (#18) into the playoffs and left the Sioux off. UND won the national champship two years ago and got into the semifinal round last year. I became a hockey fan while teaching at UND for 30 years. UND has won eight national titles and only Michingan has more with nine. Of course half the UND players come from Canada.