Marshalltown High School


Class Of 1953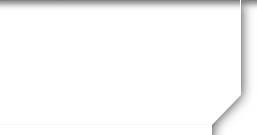 Message Forum
10/26/15 12:45 AM
#1

Happy Birthday, Dave The day is almost over, but I hope you had an enjoyable one.
11/06/15 12:01 PM
#2

Congratulations and Best Wishes for the day, AJ. I hope you have an enjoyable birthday.
01/11/16 09:53 AM
#3

Happy Birthday, Captain. I hope you have a very enjoyable day of celebration.
01/11/16 04:47 PM
#4

Corinne (Corky) Allbee (Scott)

Thanks to Paul for reminding us it is your birthday Jerry. Have a healthy and happy new year from Chicago.
01/12/16 04:07 PM
#5

Thanks To Fellow Classmates For All The Memories Generated During 2015

Now ... A thank you to all who noted my birthday this year. Please try to tone it down a bit about

the 8 and all those bigger numbers that follow ... : )

Blessing ... Jerry
01/23/16 07:14 PM
#6

Happy belated birthday from Florida where 80 is the new 50!!! Chuck Ward
01/24/16 11:47 AM
#7

Corinne (Corky) Allbee (Scott)

Happy 80th Birthday Charlie. Join the rest of us and enjoy the day. And yes, 80 is the new 50-forget our kids are in their 50s.
11/10/16 02:47 PM
#8

Happy Birthday, Pete. May you have a blessed day and year.
01/25/17 10:06 AM
#9

Belated Happy Birthday, Norma. Have a blessed an enjoyable year.
02/17/17 05:04 PM
#10

I know the battle your wife is having with Parkinson's Disease is trying, but I hope you are having an enjoyable and happy birthday, Dick.

Paul Anderson
02/24/17 11:05 AM
#11

Happy Birthday, Darol: Best wishes to you on your day; many happy returns.